The Webb Corbett Visitor Centre is a heritage visitor attraction, opening to the
public in January 2013, tells the story of glassmaking on the site and in the Stourbridge area. With imaginative use of video, photographs, artefacts and other such mediums to provide an in depth insight into the journey of the site, the buildings and the social impact of the glass industry to the people of the area right up to the present day and including the work of Ruskin Mill Trust.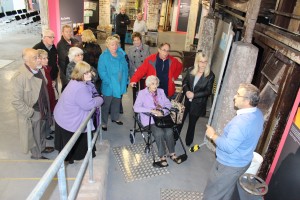 A Site Rich in Glass History
The site that Ruskin Glass Centre is located has an abundance of local history and heritage. Once home to the glass greats of Webb Corbett and Royal Doulton with a prestigious past was purchased in 2001 by Ruskin Mill Education Trust. Purchased with the objective of keeping the indigenous trade of the area alive and to create a vibrant, craft based environment for the students of Glasshouse College to develop. Part of this development was to encourage independent businesses to locate themselves at the site and for them to offer work experience opportunities for college students.
Another important outcome of the development that took place was that a number of local craftspeople that we employed historically in the glass trade were then employed as tutors and support staff of the college to work with the students of Glasshouse College. This has meant that some of the local 'glass masters' have remained on site; in one instance this being a third generation glass cutter by the name of Brian Mason.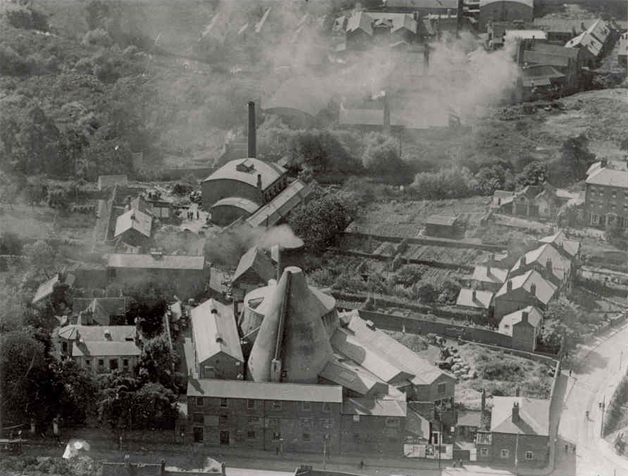 We are now in the process of piecing together the history of the site that Ruskin Glass Centre and Glasshouse College occupies but we require the help of local people to share their memories to help us to piece together our exciting and interesting past. We have realised that many of the key events and milestones that have happened tend to centre around key people, teams or departments of the factories and organisations that once were. To this end 'WE NEED YOU!' to share any photographs that we can scan, memories and stories that may have been passed down over generations that we can share.
The Webb Corbett Visitor Centre is usually Open to the Public from 10am till 3pm Tuesday till Saturday.  However it is staffed by part-time staff and volunteers and we cannot guarantee that it will always be open at these times.  To avoid disappointment we would ask that you check that the Webb Corbett Visitor Centre is open before arranging your visit.
Please Contact (via Glasshouse site reception); Telephone: 01384 399421
Address: Webb Corbett Visitor Centre, The Glasshouse (RMT), Wollaston Road, Amblecote, Stourbridge, DY8 4HF